I'm continuing to enjoy all the colors of Lexington's many trees. In our backyard, the black gum or tupelo (Nyssa sylvatica) is almost breathtaking with its brilliant red leaves. However, as I wandered in the garden this morning, I discovered other, smaller splashes of color as well. This blueberry bush (Vaccinium corymbosum) almost seemed to glow with its mixture of reds and yellows.
The finely-textured yellow leaves of the thread-leaved blue star (Amsonia hubrichtii) was an eye catcher. I'm not sure I intentionally planned it, but I like the contrast with the darker green leaves of the false blue indigo (Baptisia australis).
I was surprised and pleased to see the changes that have taken place in the maple-leaf viburnum (Viburnum acerfolium). It will likely get more pink than it is now. However, I find the current shadings quite delightful.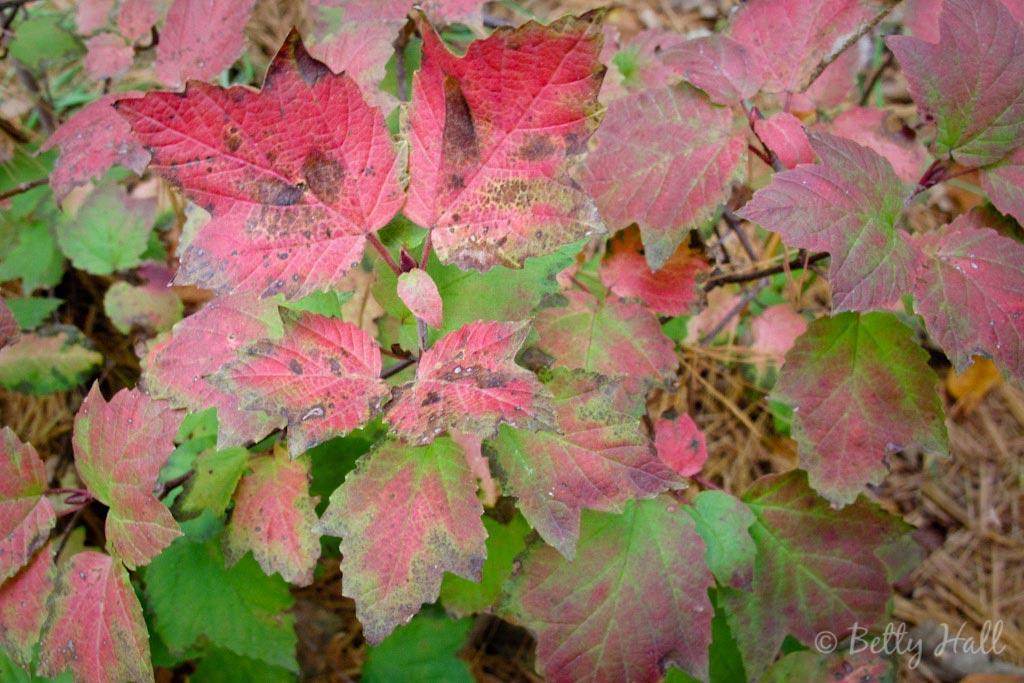 As the days get cooler, it's tempting to enjoy the backyard from the kitchen and dining room windows. But this morning's garden stroll, with camera in hand, reminded me once again that the closer I look, the more I see.