Our winter weather continues – cloudy, cold, and more snow predicted. However a winter day was brightened recently when I found these red chokeberries (Aronia arbutifolia) coated with ice.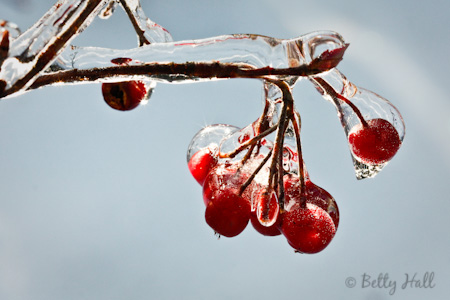 Winter is not my favorite season, but I appreciate its unique beauty. It's tempting to stay inside, but getting out in the backyard gives me a different experience.
It's always invigorating to get out in the fresh air, and I never know what I'll find. And when I've had enough, it's not far to the back door.