This wooden planter was made by our son about thirty years ago. It's hanging on the fence near our patio and from a distance it looks empty. However it contains a special surprise.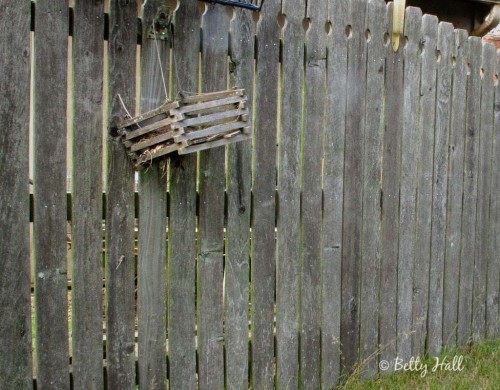 Inside is a meticulously-built robin's (Turdus migratorius) nest and four beautiful eggs. The nest is an amazing construction of backyard mud, grasses, moss, vines, etc. If you enlarge the image, can you find the old maple seed? How the female can do this with a beak and two feet astounds me.
The female currently spends most of her time keeping the eggs warm, taking short breaks now and then. The male stays nearby. It's another example of nature's amazing miracles. We feel privileged to watch the goings and comings, and we're wishing them the best of luck.