Autumn colors are here and beauty abounds. I find that using a camera helps me focus and notice nuances I would otherwise miss. For example, we are enjoying the fall colors in our tupelo tree (Nyssa sylvatica), also called black gum.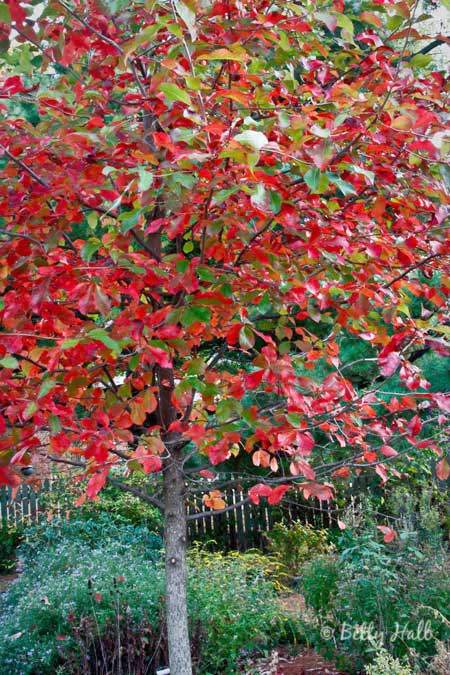 However, until I photographed it I hadn't noticed the rich mixture of red, orange and green leaves and the dark contrasting branches.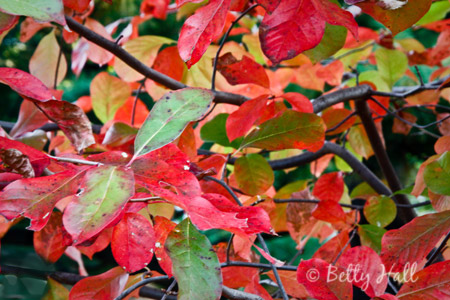 Using a camera helps me see things that would otherwise escape my notice. I recently wrote an article for the Lexington Chevy Chaser encouraging people to use a camera to see more.
I'd be glad to know if you have had similar experiences. I'd also like to hear other ideas for seeing and enjoying the beauty that's close at hand.