Spring is a little late in Kentucky this year, and it was great to finally find wildflowers at Natural Bridge State Resort Park this past weekend. I was glad to see small, easily-overlooked spring beauties (Claytonia virginica). A close-up view of their tiny blossoms does indeed reveal their loveliness.
It was also good to find hepaticas (Hepatica acutiloba). The small bunches of blossoms scattered among the brown leaves reminded me of woodland bouquets. Most of the blossoms were white, and finding the lavender ones was extra special.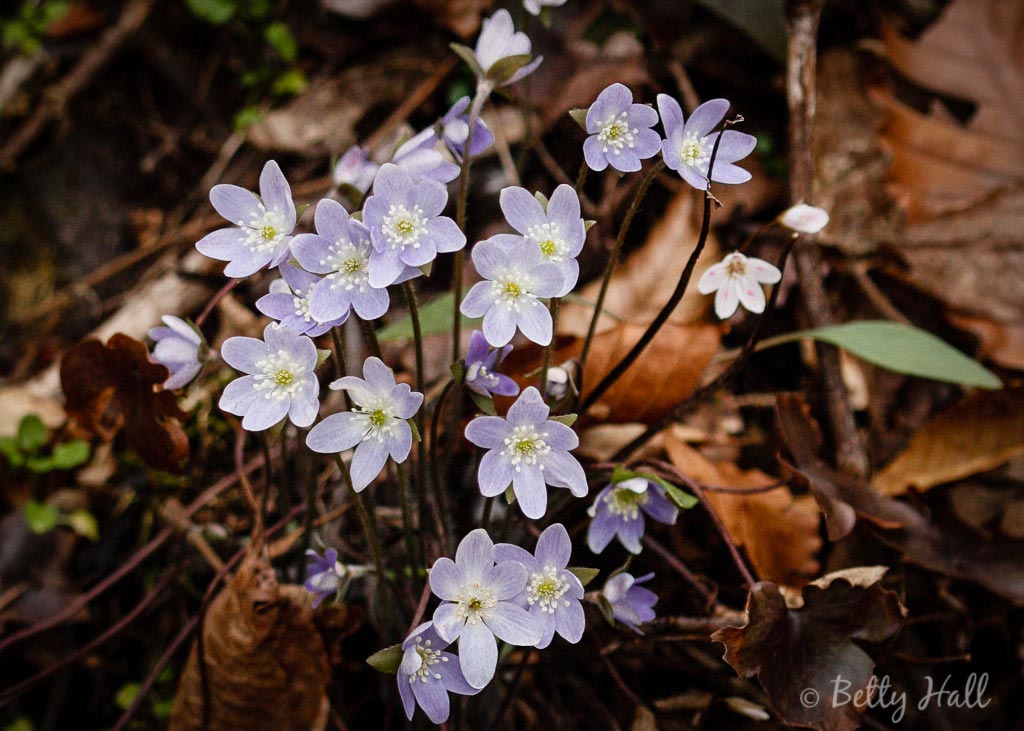 A closer look reveals exquisite details.
I get a warm feeling knowing these beautiful flowers, although they look fragile, manage to survive in the woods year after year to announce another spring season. It's like seeing old friends again.