After six years, our native passion flower vines (Passiflora incarnata) needed a more substantial trellis. The area where they're growing wasn't being used, and I wanted a "hideout" for the neighborhood kids. Our friend Carmen found a creative solution for both. He installed two cattle panels that arch from the base of the passion flower plants to the bottom of our nearby fence. Bales of straw provide seating or a table area.
This was how the hideout looked in June when our neighbors Nicolas and Ben were giving it a try.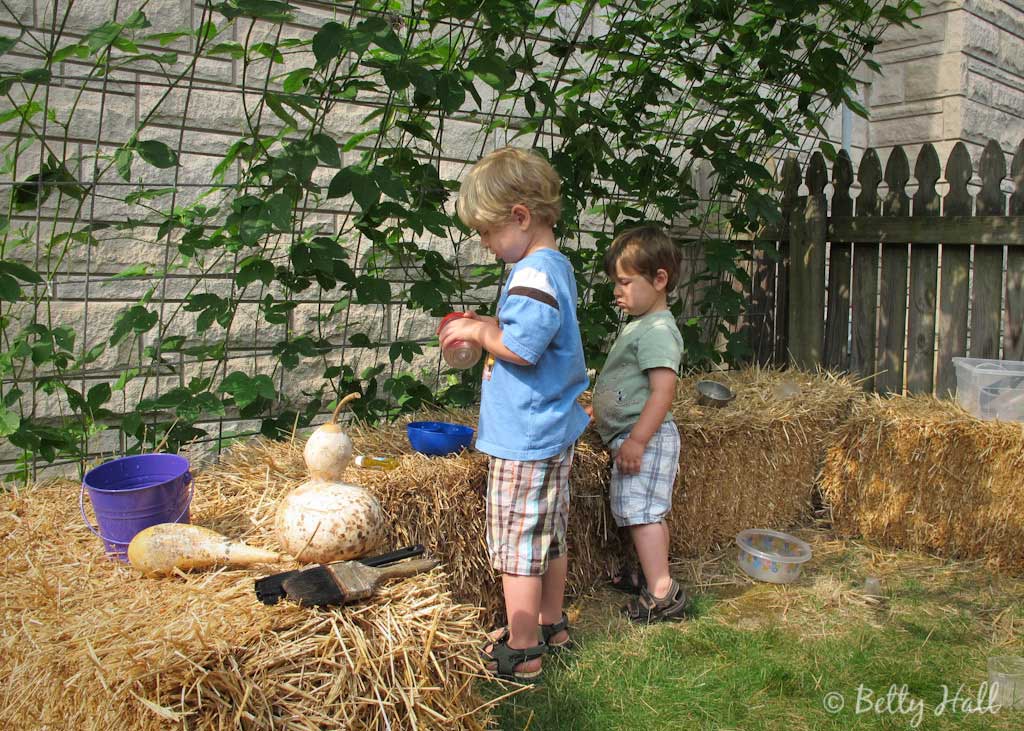 Two months later, the arch is thickly covered with vines and blossoms. Carmen also built a neat rustic stand for a double porcelain sink that our friend Connie contributed. One side contains sand, the other contains water, and the sink has proved to be a popular spot.
The vines appear to be quite happy and there is an abundance of the amazing blooms which create a delightful aroma.
I created the hideout primarily for the neighborhood kids, and I like encouraging them to play outdoors. I enjoy it too. It's a special treat to see youngsters enjoying the hideout and to sometimes be part of their imaginary play.