I was recently asked to bring a bouquet to our 37th annual neighborhood picnic. I enjoyed exploring the backyard and collecting several different grasses, flowers, and berries. On a whim, I decided to use my Canon G12 point-and-shoot camera to photograph them on a black velvet background.
I liked the results enough that I decided to take close-ups of each plant. Close-ups encourage me to look at details of colors, shapes, and textures that I might otherwise miss. The black velvet provided an effective contrasting background.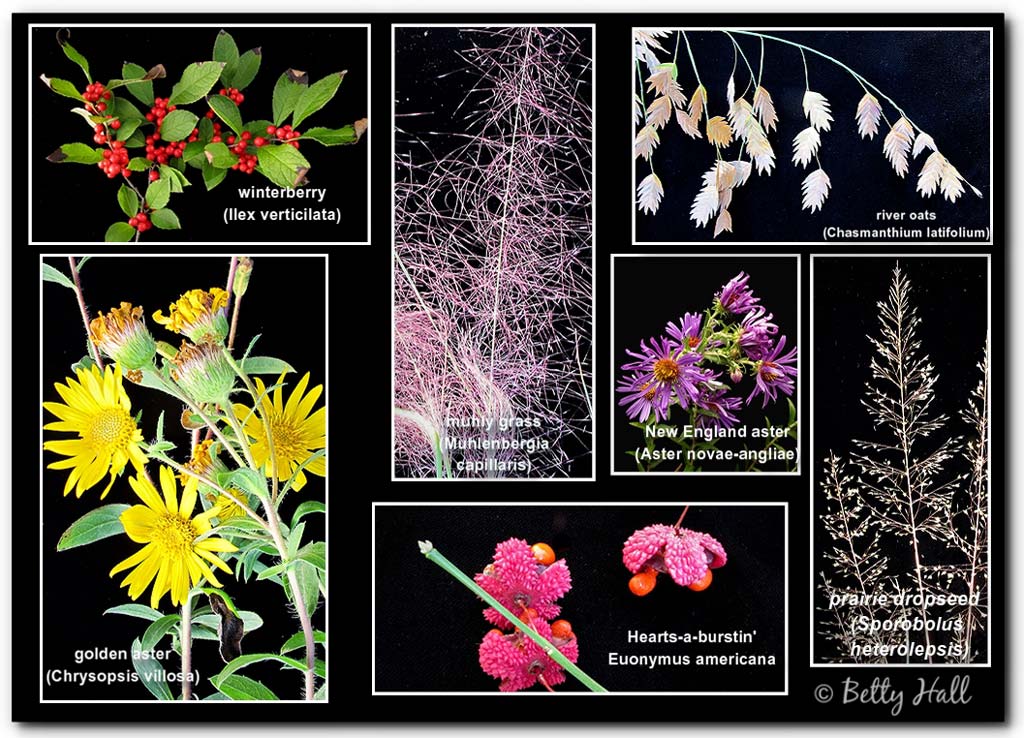 The bouquet brightened the food table and seemed to be appreciated. Most of the neighbors know our backyard focuses on native plants, and I was glad for the chance to share some of the early autumn beauty we're enjoying. In addition, the bouquet materials provided the incentive for a fun photography experiment.