Yes, I think it's 'cute'. I first saw it about a week ago on the back of a dining room chair and again today on our kitchen cabinet. It's a zebra spider (Salticus scenicus) and is quite small (about ½ inch). According to Wikipedia, they are common throughout the Northern hemisphere and are often found near humans – in dwellings or gardens.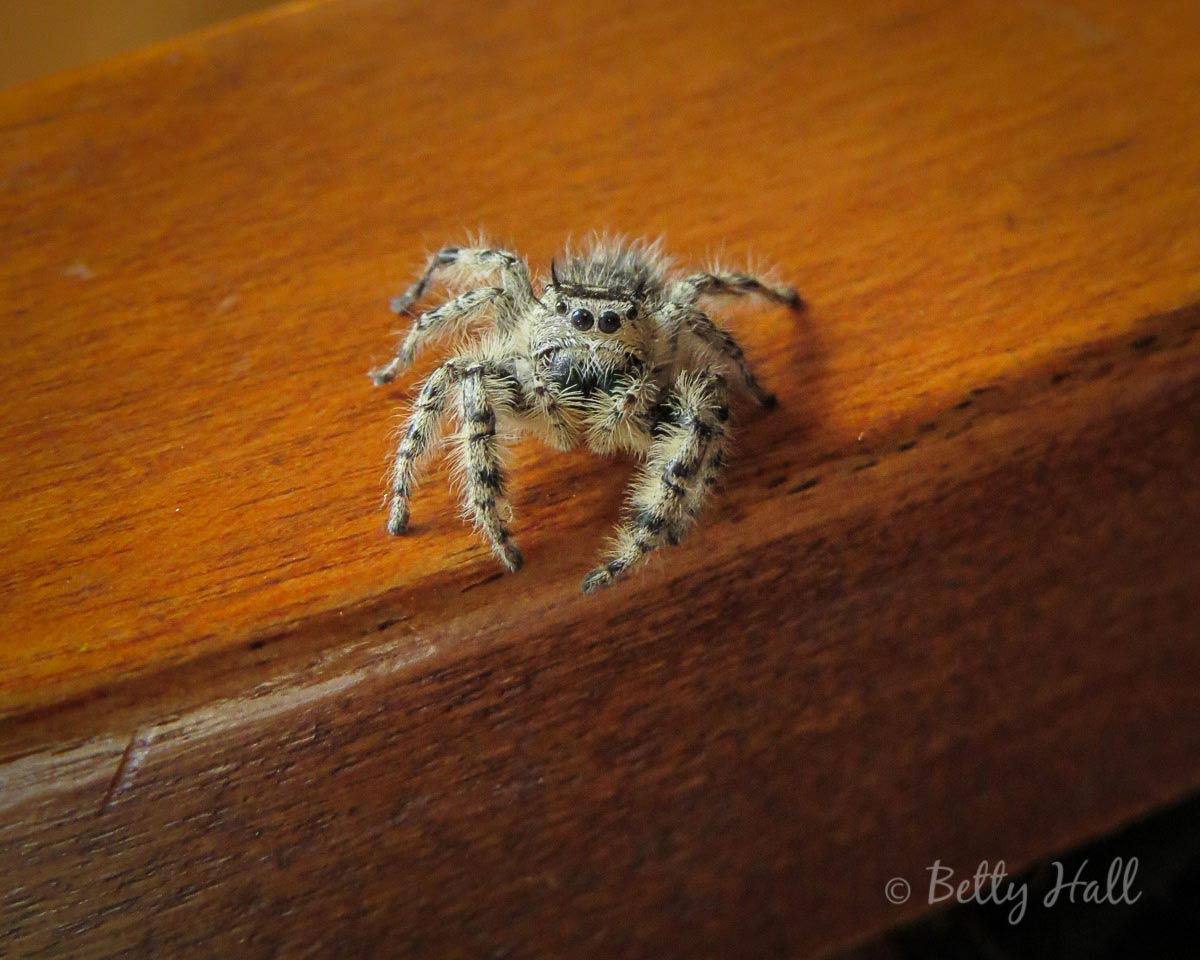 Zebra spiders are jumping spiders and characteristically have 8 eyes with two big ones in front. They don't make webs, but use their keen vision and strong legs to pounce on and capture their prey, which is often other spiders.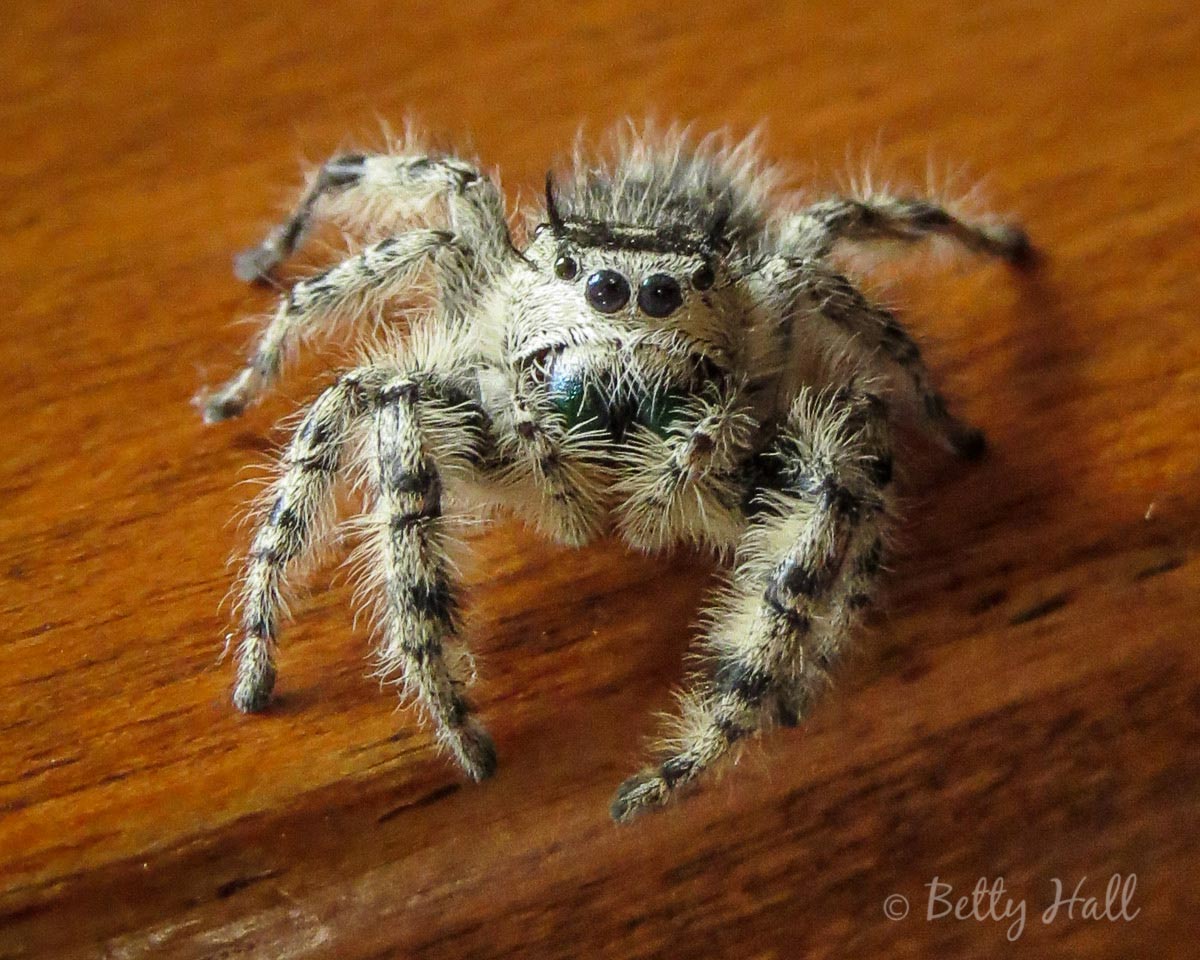 I'm sorry that some folks consider all spiders 'bad' or 'scary'. I suspect many would immediately kill any they found. I recognize our two poisonous ones – black widows and brown recluse spiders, and do not want them in the house. Nevertheless, I accept spiders as one of nature's many fascinating creatures and I do think this one is cute!
P.S. This recent Pickles comic has an interesting take on people's typical reaction to spiders.