I was surprised last week when I saw a Monarch butterfly (Danaus plexippus) in the backyard. And on Sunday, I saw this one sunning on the ground at The Arboretum.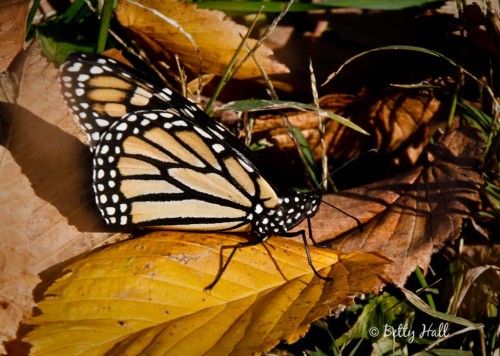 I also saw this Common Buckeye (Junonia coenia) land in some nearby grass. It too appeared to be soaking up the warm sunshine.
Neither of these butterflies can survive freezing temperatures at any stage – egg, caterpillar, chrysalis or adult. Monarchs in this area migrate to Mexico and Common Buckeyes go to the deep South.
This is the latest I have ever seen these butterflies in this area and I feel a bit concerned for their survival. However, the ways of nature are far beyond me and I can only wish them a safe journey.
Is anyone else still seeing butterflies?